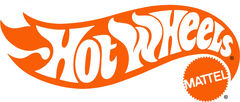 Last Sunday I told the story of how, after picking out a Hot Wheel at Kmart, I frantically searched for my mom who was shopping elsewhere in the store. That incident illustrated last week's passage: just as I thought my mom had forgotten or perhaps even abandoned me, the people living through the Babylonian Captivity would conclude from their misery that God had forsaken them (Isa 49.14). But to them God had a message: his love for them was greater than they could ever imagine.
But last week I didn't give the end of the story, namely, what happened when my mom found me. I felt that strange mix of emotions that we all experience at times. On the one hand, I was greatly relieved: she did love, she hadn't forgotten about me, she hadn't abandoned me. But at the same time I was upset: "Where were you? Why did you put me through that?"
And this reaction illustrates today's passage. After God's reassurance of his love for the people, they would respond the way I did as an eight-year-old: with complaining and anger (Isa 50.1). And what God had to say to them, frankly, was what my mom said to me when I was a boy.
Title: Beaten but Vindicated: The Third Servant Song
Text: Isaiah 50
Overview
complaint
Servant
union
disciple
Resources